Customised Training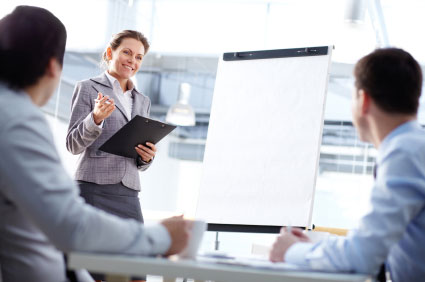 Are your existing training programs 'missing the mark'? Do you need training that is tailored for your organisation? Do you need to target learning for different audiences within your organisation?
Best Practice Consulting's customised training sessions will help your team to build relevant knowledge, capability and performance, so that organisational results are achieved in the shortest possible time.
Why customise your training session?
Building a customised training session ensures that you get training that directly aligns with the needs of your organisation and that is appropriate for the intended audience.
What are the benefits of customising your training session?
Best Practice Consulting's customised training workshops deliver a range of benefits including:
High applicability to the organisational context by embedding relevant policies, processes and practices;
Flexibility in workshop length (e.g. 1 hour, 2 hour, 4 hour or full day workshops);
Greater targeting of content and activities for different audiences with the organisation;
Flexible delivery times (e.g. breakfast sessions, 'lunch and learn');
Use of best practice content, adult learning principles and training strategies;
Embedding of relevant scenario based learning activities; and
Use of a range of customised workshops to layer knowledge and skills over a period of time.
How do we customise?
Our goal in developing your customised training session is to make the material engaging and relevant to your organisation. We achieve this based on the following three step process:
A pre-session planning meeting with relevant stakeholders to discuss the organisational context, the intended audience, the learning objectives, content and skills to be developed;
Design of workshop materials based on: best practice content, tools and tips; relevant skills-based activities; and the latest adult education principles; and
Review of the resources and activities with you prior to the session.
What type of training can Best Practice Consulting deliver?
Best Practice Consulting has extensive experience in designing and delivering customised training sessions for a variety of public, private and not-for-profit organisations. Topics have included:
High performing teams
Developing your leadership skills
Emotional intelligence at work
Individual agility and flexibility in times of change
Team-based agility and flexibility
Managing change and uncertainty
Thriving in times of change
Dealing with redundancy
Managing team performance
Giving and receiving feedback
Managing under performance
Managing difficult behaviours
Communicating difficult messages
Conflict management
Effective communication
Listening and questioning skills
Understanding body language
How to effectively build relationships
The art of delegation
Coaching skills for managers
How to work well with your coach
Mentoring skills for managers
How to work well with your manager
Customer service excellence
Facilitation skills
Time management skills
Energy management skills
Planning and prioritisation skills
Goal setting
Influencing skills
How to build resilience
Best Practice Consulting's customised training can be run as full-day, half-day or short and sharp 1 to 2 hour training sessions. We can also deliver these sessions on site at your work premises which saves costs and is convenient for you and your team.
To enquire about building customised training workshops for your organisation, please contact us.
IN THIS SECTION

Questions? Contact Us
FROM OUR CLIENTS